Today is out five year wedding anniversary! My how time flies! Today is also one year since we first heard
Addison's heartbeat
. And now she's getting close to six-months old!!!
Anyway, to commemorate our anniversary I thought I'd post a few photos from our wedding. These are all pictures of pictures so the quality isn't the greatest.
This is my favorite picture of us from our wedding day & it wasn't even taken by our photographer! (actually, I think most of my favorite pics from that day were taken by friends)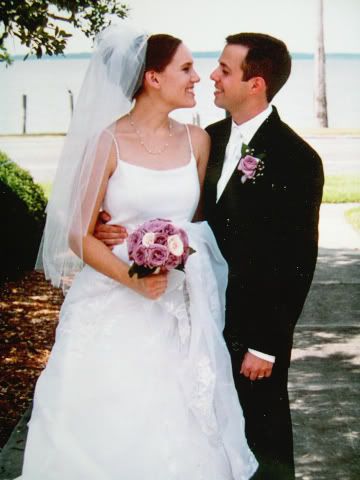 The ceremony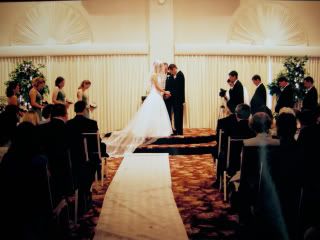 The bridal party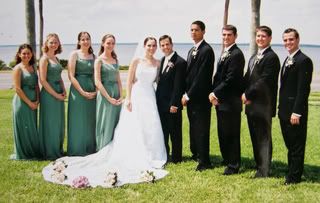 Ray & I with our parents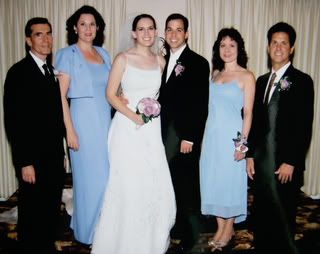 My flower girl, Ellie, who was three at the time & my ring bearer, her cousin Alex, age two. I LOVE this picture of them, it came from one of our disposables.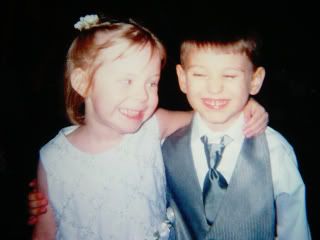 My portrait





Taking off the garter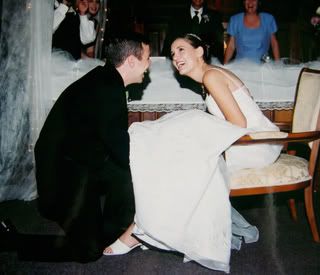 Yes, we were messy cake people. It was so much fun for us though! Plus, I think it runs in the family, my brother did it at his wedding, too!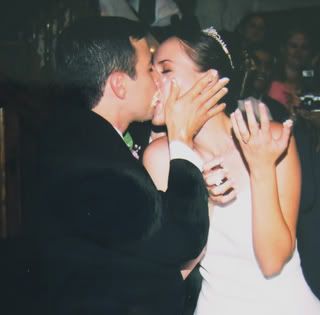 Leaving the reception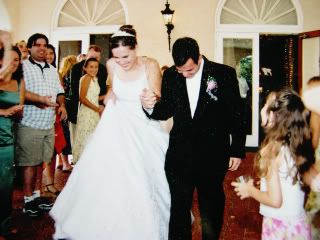 Also, happy 5th birthday to my cousin, Sam! My aunt went into labor the day of my wedding & had him at 2 p.m. - the time of my wedding!