My parents came over Saturday & brought me some lunch from my favorite Vietnamese restaurant & a delicious chocolate birthday cake & ice cream. My mom & I went out for (what else) coffee & shopping. I found these two fabulous bags that I just loved while we were out: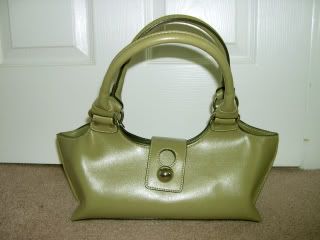 I bought the first one with some birthday money & I went back the next day for the second one after Megan said she'd get it for me for my birthday!
For Father's day I bought Ray some vintage polos & I put a little onesie in his gift for Addison to wear that reads "I love daddy." He really liked that & I had to quickly wash it before church because he wanted her to wear it. I stamped Addison's footprints onto cardstock to make his card (I really like how it turned out).
After church we spent the rest of the day at Ray's dads. He's still in the process of building his 6,000 sq. ft. house on 10 acres of land. He's been building for over five years now! He just recently purchsed two miniature donkeys so we let Addison test one out: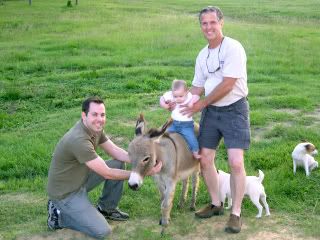 On my birthday I did some grocery shopping & cleaning. I also made sure to relax at Starbucks for a bit & talk to some of my "friends" who work there (like I told them, that's some of the only socialization I get!). Ray & I went out & I got my favorite tuna rolls for lunch.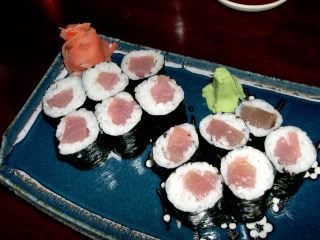 After lunch we FINALLY switched to Verizon for our cell phone service (thank goodness!) & got new phones! My old phone worked well but was quite the dinosaur. This is what I have now, quite the upgrade!