We made it here safe & sound a little after 1:30 yesterday afternoon. We made a couple of stops along the way - Ray's dad's, a nap at a rest area, Starbucks...so it took a bit longer than usual. I also wasn't ready to leave as early as planned Wednesday night.
But, we made it & Addison was such a little trooper on our drive up! She was such a joy to have in the car. She slept through most of the night but woke up once when we stopped. She babbled & blew raspberries for awhile before falling back asleep. She did get incredibly fussy towards the end of the drive. I think she was overly tired so once she fell asleep she was much better.
When we arrived my grandparents met us outside. I took Addison out of the car & my 85-year-old grandfather, "Pawpaw," shook her hand saying, "Howdy. Howdy, welcome to Kentucky." He's so funny.
Addison seems to like Kentucky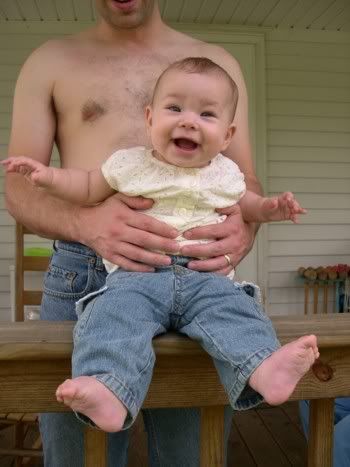 Teething on her bumbo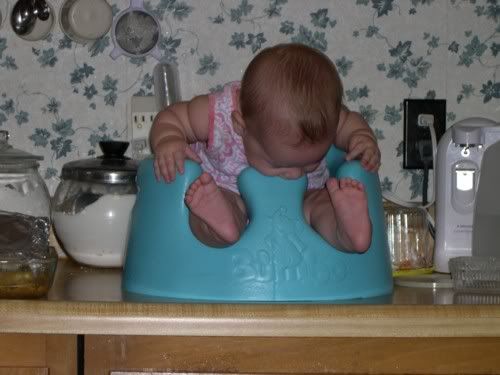 With Ray & Pawpaw on the front porch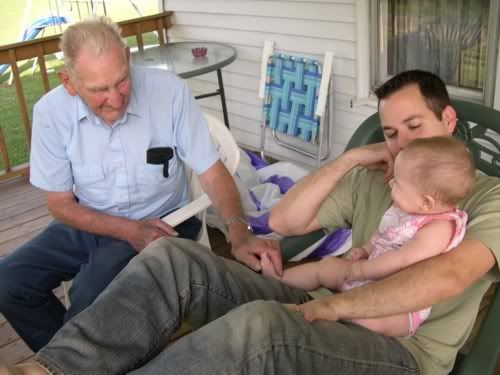 We've eaten a lot of fried chicken & mashed potatoes since arriving. I was really good & had a big salad for dinner, though. I was so exhausted last night but somehow still managed to stay up until 11.