Today began Addison's foray into solids. Up to this point she had only had breast milk - no formula, no water, no rice cereal.
So, I bought an organic sweet potato & prepared it for Addison's first taste of real food. What did she think of it? I'll let her show you:
Her first taste...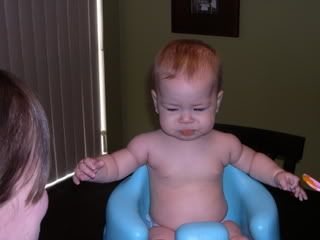 It seems she may not think it's too bad...




but it is!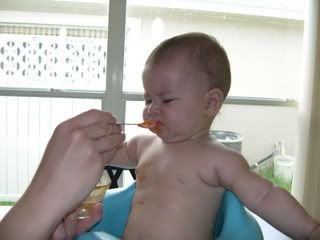 I let Addison play with the food a bit & I tried feeding her again later in the day & mixed some breast milk in - she was still unimpressed. I'll keep trying so she'll get used to the taste but I figure she'll eat when she's ready. I started solids today because the past two nights she's been waking up wanting to nurse ferociously so I thought she may be ready to add a little more to her diet.