We had a nice time visiting Ruth, Ernie, & Karine on Wednesday. We got to their time share (well, his parents time share) a little after 11 & went to Mall at Millenia. Megan & her fiance, Matthew, met us there & we all ate lunch at California Pizza Kitchen. Ray & I shared the mango tandoori chicken pizza - it was so good!!! I love eating out & trying different things.
Lunch at CPK.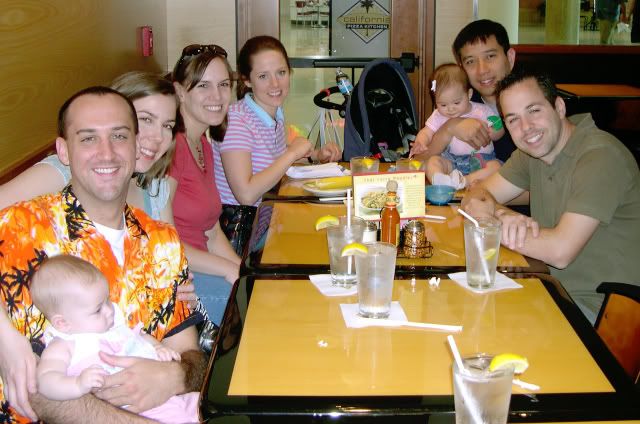 We walked around the mall & then went back to their place until we left around 6:30. Poor Addison, she took about a 30 minute nap on our drive to Orlando & then was up for the rest of the practically! She did get in a little nap for about twenty minutes around 4:00 but that's nothing considering she took two two hour naps Friday. But, the sweet girl was still quite pleasant & smiling even though she had to have been exhausted!
Driving back from the mall.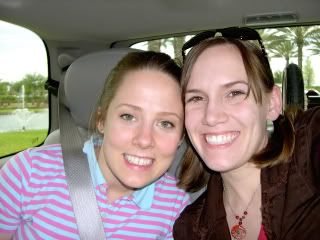 Two happy families!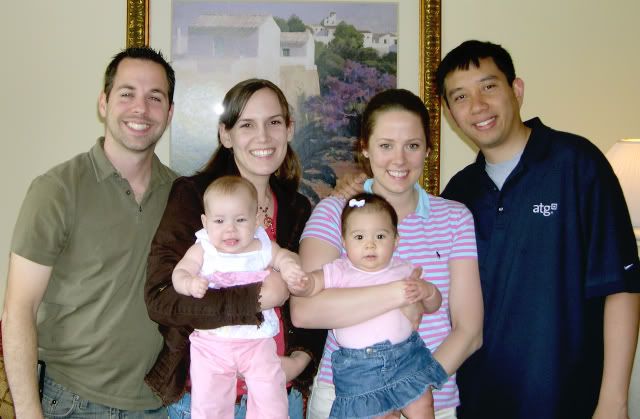 Karine dipping her feet into the pool (Addison was taking her mini nap!).
What a fun time!